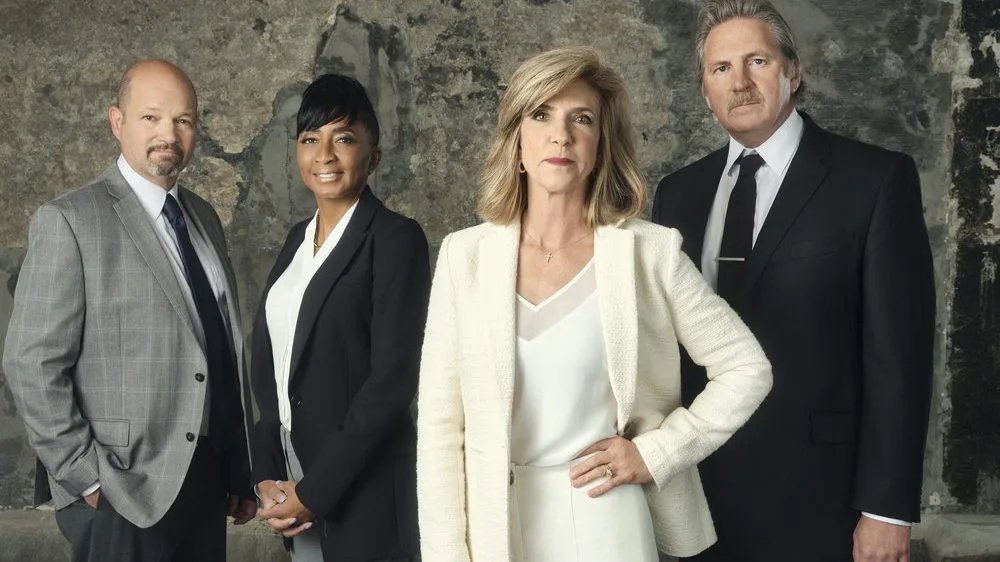 First Annual CLUE Awards: "Cold Justice" Wins
In April, we shared that Cold Justice was nominated for one of CrimeCon's first CLUE Awards. Now, we can officially share that our unscripted series was among the winners at the event, which took place on April 30th in Las Vegas, taking home the award for Outstanding Episodic Series.
"Thank y'all so much for honoring us with the first ever CLUE Award. We couldn't be more excited," said series veteran prosecutor Kelly Siegler in a remote acceptance speech. "My team and I never forget that we're only out here working because of horrible tragedies that have happened to families all across this country. We know that, we respect that."
The event celebrates true crime content creators, industry professionals, and fans. Winners were decided by a panel of more than 30 true crime professionals ranging from authors and podcast hosts to staffers from NBC, iHeartMedia, and Spotify.
Cold Justice, which follows Siegler and her team as they travel to small towns, solving seemingly unsolvable homicide cases, is produced by Wolf Entertainment and Magical Elves. The series recently aired its sixth season.
See the full list of winners from CrimeCon's first annual CLUE Awards and catch up on Cold Justice.