Wolf Keeps Chicago Roots with Illinois Tax Credit Legislation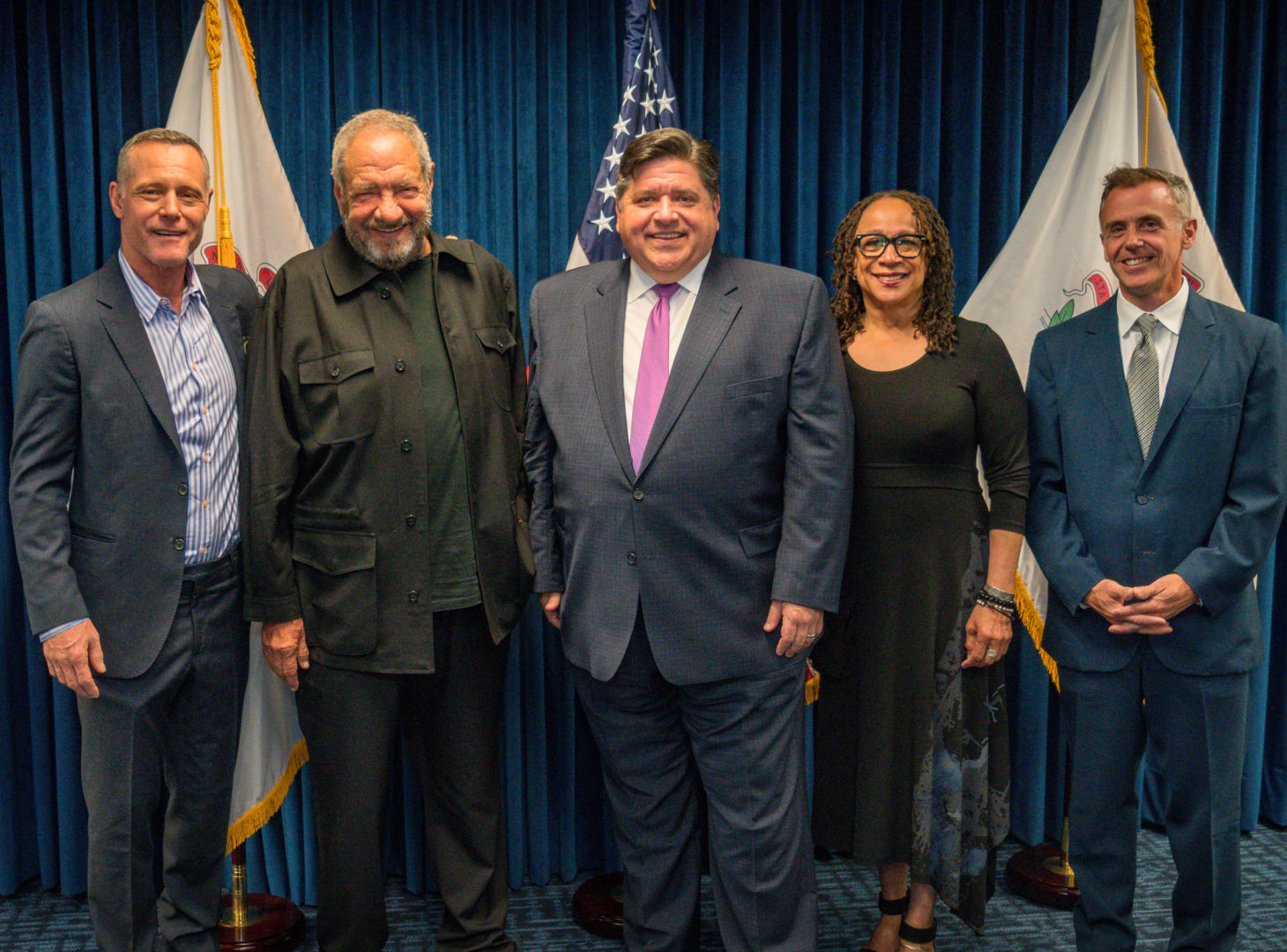 From the New York City streets to the Chicago skyline, shooting on location is a powerful storytelling mechanism for many of our shows, especially when it comes to crafting "Chicago Fire," "Chicago P.D.," and "Chicago Med." Last week brought some exciting news on the Chicago production front, as Illinois Governor J.B. Pritzker signed legislation extending the state tax credits for film production through 2026.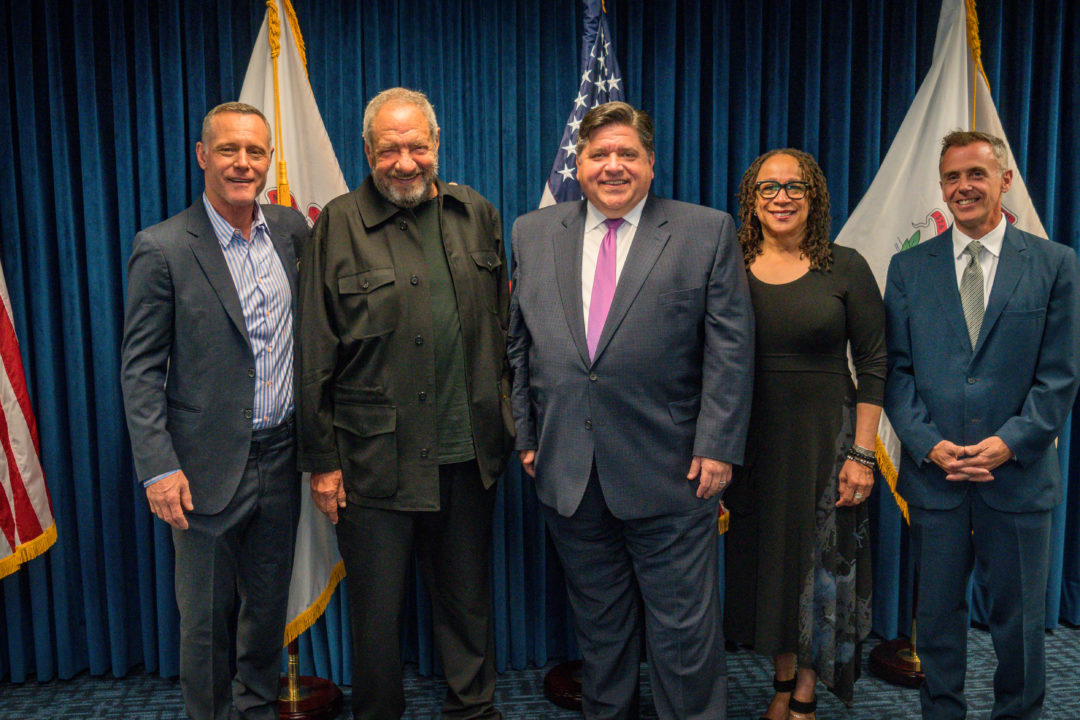 Governor J.B. Pritzker was joined by Dick Wolf, Jason Beghe, Epatha Merkerson, David Eigenberg, and other key players inside the Illinois state government offices as Pritzker spoke about the future of production in both Chicago and beyond.
Dick Wolf took to the podium to share his ambitions for our trifecta of series set and shot in the city, illuminating a future that places Chicago at the center of it all. Whether it is "Chicago Fire," "Chicago P.D.," or "Chicago Med," we always strive to build an environment that not only supports creative output, but also supports the city around us, and we're thrilled for all that is to come.