Wolf First Responders Through The Years: Here's How Some Of Our Favorite Characters Have Risen Through The Ranks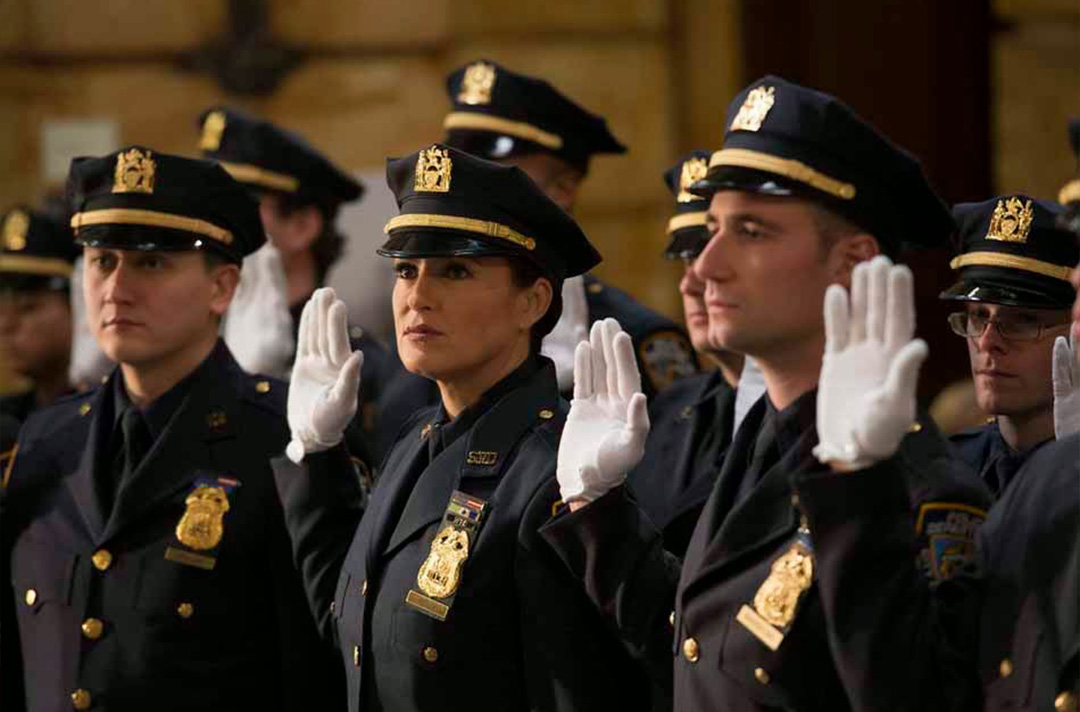 Whether they are fictional characters, real-life people, or heroes behind the scenes, the professionals that bring Wolf shows to life regularly inspire us with their courage, dedication, and empathy. On our scripted shows, we've watched characters grow throughout the years, as they rise in rank, face setbacks and challenges, and overcome many hurdles. Here, we're looking back on the career journeys of some of our most beloved heroes on-screen— follow their respective accomplishments below, and find out which episodes to watch to see key moments in their careers.
Kevin Atwater – Chicago PD
Officer Kevin Atwater took great pride in his role as a patrol officer throughout season 1 of Chicago PD. At the end of the season, he joined the Intelligence Unit as an officer, where he has been stationed ever since.
Watch Kevin's promotion to the Intelligence Unit in Season 1 Episode 14 "The Docks" – Stream on Peacock
Olivia Benson –  Law & Order: SVU 
Longtime fan-favorite Captain Olivia Benson has worked hard to reach the rank of commanding officer of the Manhattan Special Victims Unit. Before taking over SVU, Benson worked as a Junior Detective alongside partner Elliot Stabler throughout seasons 1-12, then served as a Senior Detective alongside partner Nick Amaro for seasons 13-15. In season 15, she became Sergeant, then went on to take over the SVU unit from Captain Donald Cragen. In season 17, she was promoted to Lieutenant, and in season 21, she was promoted to her current rank of captain. On a personal note, in season 15, Olivia became a mother when she adopted Noah Porter, an orphaned baby.
Watch Benson's promotion to Captain in Season 21 Episode 1 "I'm Going To Make You a Star" – Stream on Peacock
Kim Burgess – Chicago PD
Before joining the force, Officer Kim Burgess had a different career path — she worked as a flight attendant. Throughout seasons 1-4, Kim served as a patrol officer. In season 4, she was promoted to the role of Officer with the Intelligence unit. Her good heart and hard work serve her well in season 8, when she becomes a mother through adopting her daughter Makayla.
Watch Kim's promotion in Season 4 Episode 8 "A Shot Heard Round The World" – Stream on Peacock
Dominick "Sonny" Carisi, Jr.  –  Law & Order: SVU 
Assistant District Attorney Sonny Carisi has a wealth of SVU experience, having worked in Brooklyn, Queens, and Staten Island. Carisi transferred into the precinct after Olivia Benson (then Sergeant) put in a request for an experienced, empathetic detective. He worked as an SVU Junior Detective in seasons 16-21, before getting promoted to Assistant District Attorney for the Special Victims Unit in season 21. In later seasons, his work as a prosecutor heavily figures into Law & Order crossover episodes.
Watch Sonny's skills in the courtroom in Season 23 Episode 9 "People Vs. Richard Wheatley" – Stream on Peacock
Stella Kidd – Chicago Fire
Lieutenant Stella Kidd has been protecting lives with Truck 81 of Firehouse 51 from seasons 4 through 9. In season 8, she started the program "Girls On Fire" which provides firefighting and resilience programs for girls and young women, and in season 10, she was promoted to the rank of Lieutenant.
Watch Stella's promotion in Season 10 Episode 13 "Fire Cop" – Stream on Peacock
Elliot Stabler – Law & Order: Organized Crime and Law & Order: SVU
Detective Elliot Stabler, Sr. became well known during his time in the Manhattan Special Victims Unit alongside partner of 13 years Olivia Benson, and now as he continues his work with the Organized Crime Control Bureau. He's also endured some career hurdles —Stabler retired from the force after fatally shooting a teenage girl on the job in SVU season 12. After working private security for six years, he came out of retirement to become the NYPD's liaison detective in Rome, Italy. Stabler then became the driving force of the first season of Law & Order Organized Crime when he returned to New York, reconnected with Benson after ten years apart, and joined the Organized Crime Control Bureau.
Watch Stabler and Benson work together again in OC's Season 3 crossover episode "Shadowërk" – Stream on Peacock
Odafin "Fin" Tutuola –  Law & Order: SVU
Sergeant Fin Tutuola is the second-in-command of Manhattan's Special Victims Unit, as well as the second-longest serving character on Law & Order: SVU. Before he joined the SVU, he worked as a Narcotics detective, often going undercover for long stretches of time. He worked as a Detective in Manhattan's Special Victims Unit throughout Seasons 2-8 before rising to the rank of NYPD Senior Detective, which was his title from seasons 9 through 19. He was promoted to his current rank of Sergeant in season 19.
Watch Fin receive his Sergeant orders in Season 19 Episode 22 "Mama" – Stream on Peacock