Inside the Making of LA Fire & Rescue
When it comes to creating an action-packed docuseries, it takes countless hours of footage to whittle down 8 hour-long, heart-pounding episodes of television. To bring a series like LA Fire & Rescue, which follows real-life heroes in action with no script and no second takes, to life, our production team needed determination, courage, and plenty of raw material. At least, that's what Producer Rasha Drachkovitch explained when breaking down how our team brought this show to the screen.
LA Fire & Rescue is a project that has been a long time coming for our team. After two years, Wolf Entertainment and our 44 Blue production partners were able to gain the trust of the Los Angeles County Fire Department, one of the largest fire departments in the world, which has not granted access to cameras in over 40 years.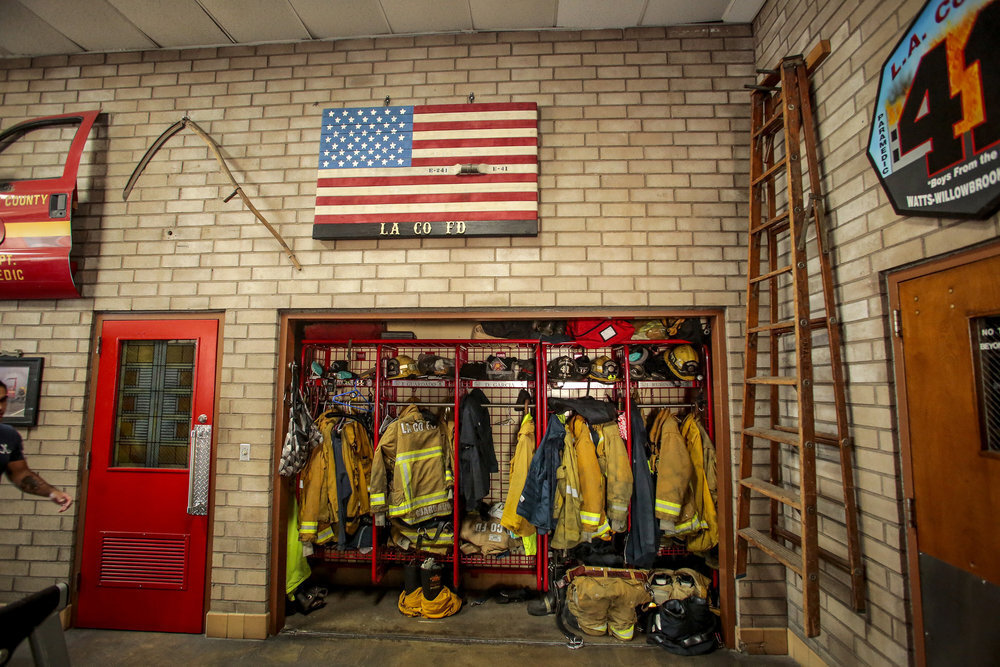 With a pool of over 100 firefighters, lifeguards, paramedics and pilots to choose from, casting took two months to identify the 16 individuals we would highlight on the show.  "Their interviews were so impressive; their love for the job and each other really came across," Rasha says of the cast. "At the heart of it, these are real-life heroes who rush into danger to save lives. We are truly honored to not only meet them, but to tell their stories."
The show's crew filmed 1,000 calls, responding to emergencies ranging from building fires to gunshot wounds. "We had 5 crews working 24-7, many times on standby since we didn't know when and where the 911 calls were going to be coming from," recalls Rasha. "From helicopter mountain rescues to lifeguard beach SOS, the department does it all,  so we had to be nimble in our production plans in how to capture all the action."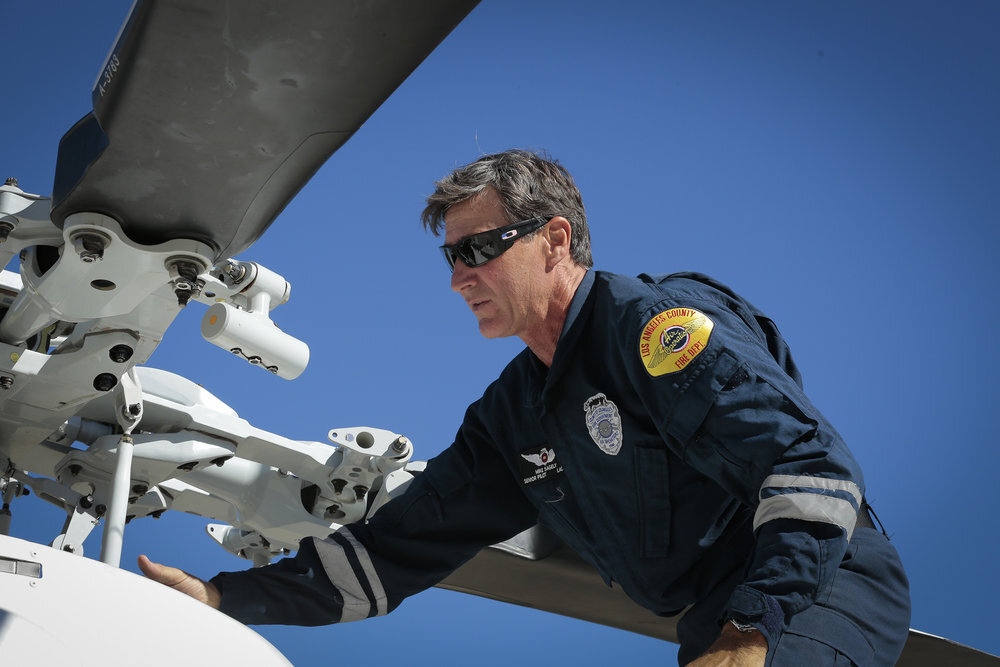 To ensure our entire cast and crew walked away from each dangerous call unscathed, each member of production took safety classes to prepare for all the challenges of the job, learning to handle everything from blazing brush fires and harrowing helicopter rescues to rough surf conditions.
With thousands of hours of footage captured, one of the biggest challenges came down to our story and editor teams. They diligently combed through all the materials captured on the ground (and air!) to bring not just the action, but the personal moments and humanity that moves and inspires us, which is ultimately the heart of LA Fire & Rescue. "It's incredible to see the courage these real-life heroes display on a daily basis," reflects Rasha. "Though it's very cool that we had the opportunity to showcase the high-tech equipment, aviation and volume of calls, at the end of the day it comes down to the human stories: how a firefighter has only seconds to enter a burning building, risking his personal safety, to save others. Someone's worst day is met by a firefighters best day – a day saving lives."
Watch new episodes of LA Fire and Rescue Wednesdays at 8/7c on NBC and streaming on Peacock.