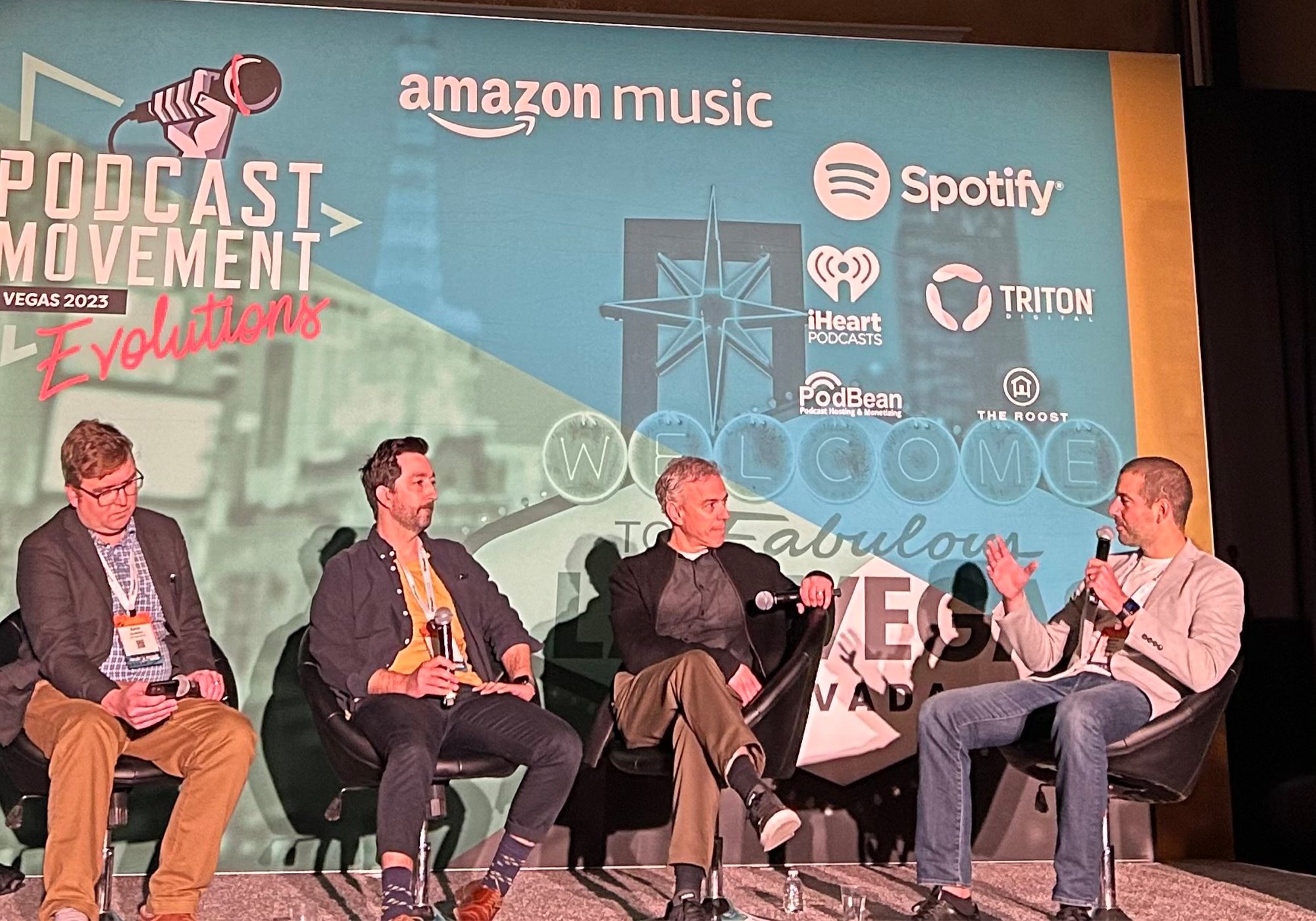 VP of Audio Stephen Michael Speaks On Podcast Movement Evolutions Panel
Wolf's VP of Audio Stephen Michael spoke on a panel last week at Podcast Movement's Evolutions Conference in Las Vegas, where he discussed horror, sci-fi, and genre audio and shared professional insight about the power of audio storytelling.
Stephen joined Echoverse President Mark Stern and OBB Sound Senior Director of Sound Toby Lawless on the panel to imagine the future possibilities for these podcast genres, and discuss what makes a great horror or sci-fi podcast. Currently, true crime dominates as a core genre of podcasting, but beyond that there is a huge open market for horror and sci-fi content, especially scripted shows.
Wolf Entertainment has branched out into scripted podcasting with fictional audio series Hunted and Dark Woods, the latter of which recently won a Gold Signal Award in the category of Drama Shows, as well as earning a Listener's Choice designation.
Podcast Movement's Evolutions event helps podcasters get up to speed on the changing landscape of the industry. Through panels and education sessions, industry leaders like Stephen take podcasters on a deep dive into current trends, new technology, and projections for the future. For the past decade, they have hosted the largest gatherings and trade shows for podcasting professionals.