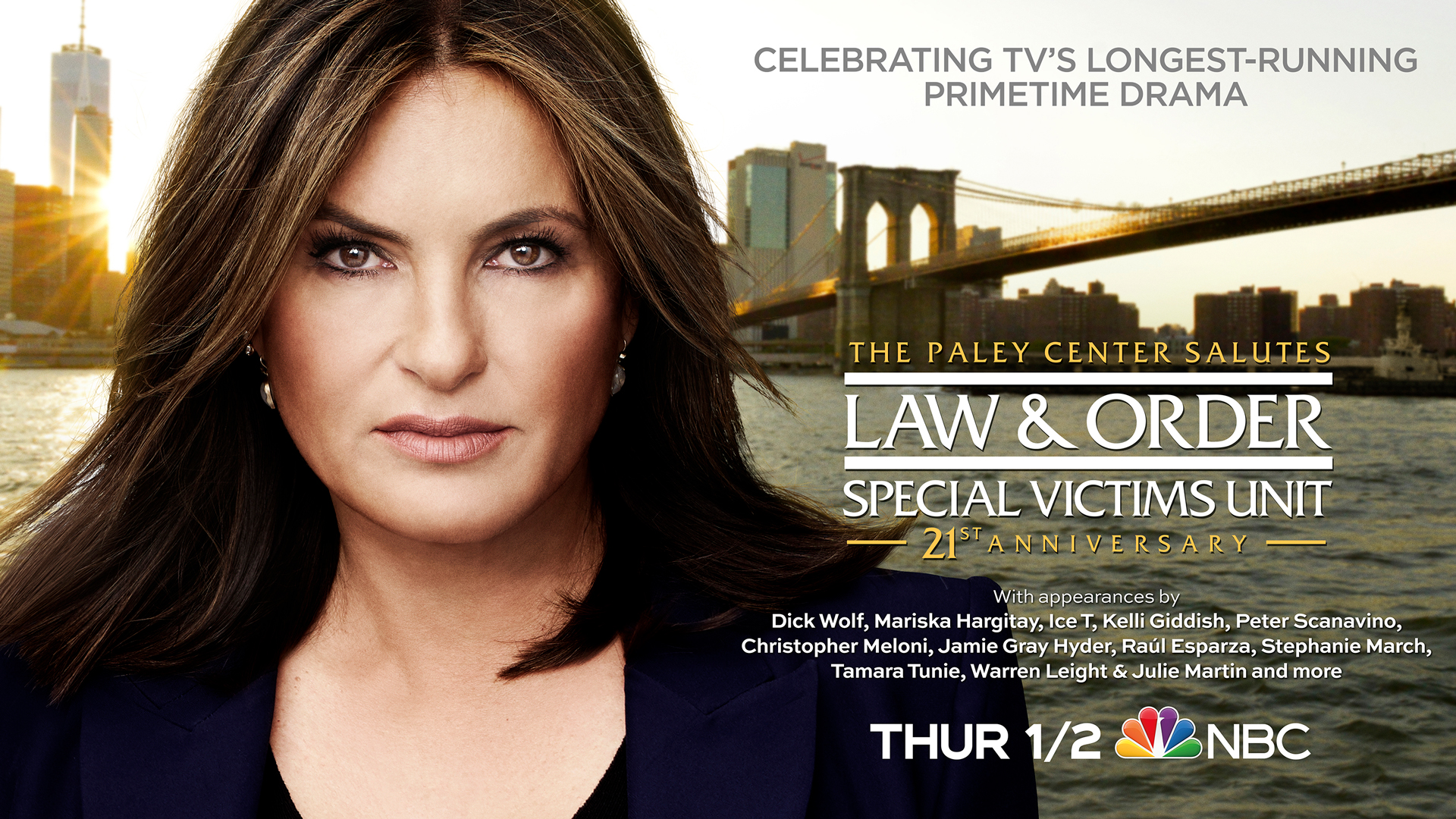 The Paley Center Looks Back at "SVU"
With its 21st season, "Law & Order: SVU" has solidified its status as the longest-running primetime drama in television history, steadfastly sharing the heroics and layered lives of those within the Special Victims Unit.
Come January 2nd, fans will have the chance to get an even deeper look at the ins and outs of "SVU" with "The Paley Center Salutes Law & Order: SVU," an hour long special from the Paley Center for Media and NBC set to take audiences behind the scenes and examine the pulse that makes "SVU" the show that it is today.
"We thank the Paley Center and NBC for making this special acknowledging 'SVU's historic 21st season," said Dick Wolf. "We're excited for viewers to see this retrospective, which chronicles over two decades of groundbreaking television."
Over the years, "SVU" has garnered numerous accolades for the way in which it deals with sensitive material across storylines, leading with empathy and care—an important facet of the show's legacy.
"The Paley Center Salutes Law & Order: SVU" will feature exclusive behind the scenes moments and interviews with the cast, creators, and crew who have brought the stories of SVU to the screen week after week. Viewers will also have the chance to revisit some of the most iconic scenes and hear from guests who have stopped by to take part in the show over the years.
Don't forget to tune in to this special event Thursday, January 2 at 9 p.m. ET/PT on NBC.