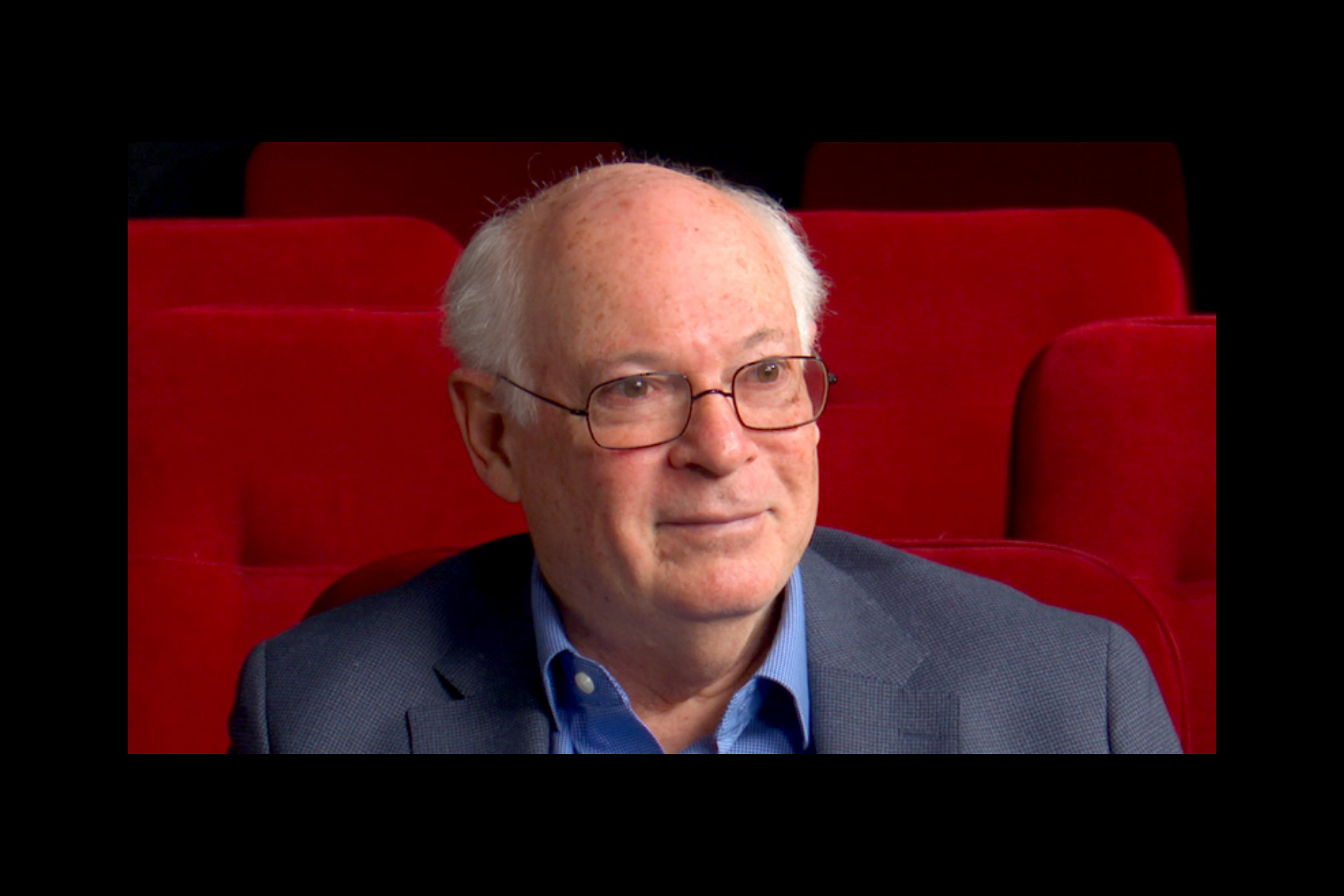 Spotlight: Michael Pressman
As an executive producer and director on Chicago Med, Michael Pressman is a chameleon when it comes to creating television. He has worked behind the camera on half a dozen series, and is a key figure in developing the characters viewers have come to love. We chatted with Michael about his career, his introduction into the Wolf world, and how he balances his dual roles as a producer and director. Check out what he had to say below:
Q: How did you initially get involved with Wolf Entertainment?
A: I've been directing since 1975, but in 2003, I moved back to New York, where I'm from. I had been in LA for film school and then my career in movies and television, but I had never worked with Wolf Entertainment. Once I was back in New York, I got a call asking if I would like to direct an episode of Law & Order and I said yes. So I directed my first episode in 2003, and after that I got a wonderful phone call from Arthur Forney (Head of Wolf Entertainment's Post-Production team). He goes, 'This was such a great episode. Who are you?' And I'm going, 'Arthur, we actually met about five years ago, but that's okay.' And he said, 'You should be doing all the shows.' I love Arthur; we have grown very close.
So I directed another Law & Order, then I did Law & Order: Trial by Jury, and proceeded to direct more episodes over the next several years. I became very close to S. Epatha Merkerson, who played Lieutenant Anita Van Buren. I had cast her in a Broadway revival of Come Back, Little Sheba, which she got a Tony nomination for. It was through Law & Order that that relationship began.
I didn't work with Dick Wolf for a few years after that as I was producing and directing other shows, then out of the blue I got a call to direct an episode of Law & Order: SVU. That was a turning point for me. I'll never forget after the very first day of shooting, Mariska Hargitay was like, 'How come you haven't been here before?' We hit it off from day one.
I went on to direct about 16 more episodes of SVU and I remained very close with Mariska to this day. I have a great working relationship with her along with the SVU cast… Kelli Giddish, Peter Scanavino, Ice-T — I love them all. At the same time, I started directing Chicago Med and reunited with Epatha who now plays Sharon Goodwin on Med. Several years ago, I signed on to produce two years of Chicago Med, and that's where I am to this very day. It's a very circuitous relationship, but it's one that I hope continues for a long time.
Q: As an executive producer and director of Chicago Med, how is it determined which episodes you will direct in addition to your role as the EP?
A: In tradition, an executive producer directs the first episode of the season and the finale, and usually one in the middle. I usually would like to do three episodes a year, maybe four, but this season has been so hard given all the COVID protective measures that we have in place. It's very hard to even be on set for a whole day, so I chose to do the season premiere, and I'm now about to direct the season finale. So as an executive producer, I kind of hire myself.
Q: Which job do you enjoy more?
A: That's a tough question to answer because I really love both jobs. My first love is directing, because it uses all of my skills, talent, and storytelling abilities on a particular story. However, the best part of being both an executive producer and director is that you get to oversee the whole series and guide other Directors, work on the scripts with the writers, make sure the actors understand the stories, etc.
The biggest thing about being an executive producer is you get to work with everybody and be the uber Director, but you have to take your ego out of it. You have to make sure that everybody is supported, feels safe, and is doing their best work. You have to remove the pressure and anxiety of performance.
Q: Chicago Med had already aired a few seasons before you signed on as an EP and director. What is it like to join a show after the world and tone have already been established?
A: I had already done three episodes of the series in seasons two, three, and four, so I really knew the show well as a director. I came in at a moment when I felt that I could go a little deeper into the stories and enhance the characters. I brought in my sensibility about what the show already was and what it could be.
I have a mantra for myself: It's not about perfection, it's about excellence. It's about doing the best you can. It's not about getting it right. At the end of the day, it's about having a good time. So that's the philosophy I bring to the job. It's been a very successful two years on the show. I don't know how to put that in concrete terms other than say, by supporting people, they can do their best work.
Q: Can you elaborate on what you mean by going deeper with the characters and story?
A: It's a subtle form of directing the series without directing the episode. In essence, I'll talk to an actor about a script, and I'll say, 'this really looks at your character from a different point of view.' I'll share some thoughts and they go, 'Wow, I didn't see that before.' I'm constantly trying to look at other layers – in the character's journey and in the writing – to understand what's going on. It's a dramaturgical approach about looking at the subtext of what is going on with the characters.
In the Chicago Med season premiere for example, it looked at the toll that COVID was taking on all the characters in the hospital. It wasn't actually about COVID, it was about how everybody is handling the crisis under duress.
Q: You have worked on so many Wolf series, what do you think it is about these shows that connects with viewers season after season?
A: In my opinion, Dick Wolf has this intuitive sense of wanting an audience to follow characters who are trying to do the right thing. It goes across the board, the FBI, the police force, doctors, the fire department, etc. I think it comes from a deep desire to have characters who are doing the right thing.