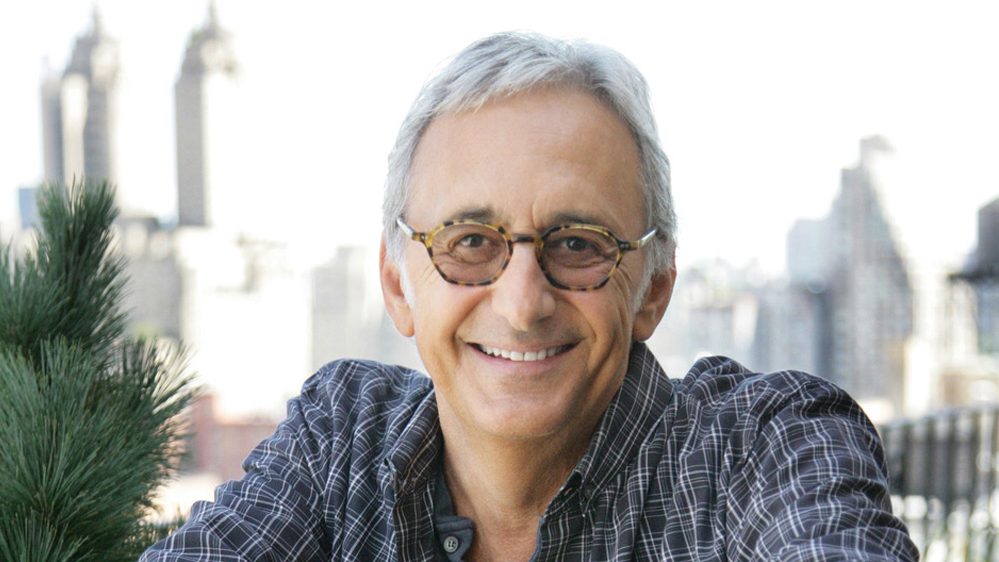 Spotlight: Fred Berner
Though you may not have seen him on the screen, Fred Berner has played an integral role in many of our Wolf Entertainment series.  After first serving as Executive Producer on Law & Order: Criminal Intent, Fred went on to Executive Produce and direct during the final three seasons of Law & Order. He has guest directed on Law & Order: SVU, Chicago Fire, Chicago PD, Chicago Med, and FBI. Most recently, Fred served as the Executive/ Directing Producer on the first season of FBI: Most Wanted.  Fred's varied involvement on our many programs over the years gives him a unique perspective on what it is like to work with Wolf Entertainment. We asked him to share his thoughts on his experiences. 
Q: Is producing a first-season show different from producing a show in a later season?
A: It's immeasurably different. Any first-year show needs to find its creative and production footing.  You're putting together a world of one hundred people with a common purpose and trying to align everybody's creative goals, production goals, and personalities all at the same time. Most Wanted had a jumpstart on the original FBI, because we shot what is called an "embedded pilot", wherein you introduce new characters and plots within an existing show. In FBI Season one episode 18 we introduced a group of agents that comprised a distinguished fugitive task force, each having special skills who worked together hand in glove. These characters became our Most Wanted team. 
One of our specific challenges was the conceit of our main characters. Rene Balcer (creator, showrunner) invented a team of people who in our Most Wanted universe had spent enormous amounts of time together, but of course when you arrive on set for that first episode the actors may have only met a few days prior. Through Dick's casting, Rene's writing, and my directing, we made it our goal in the embedded pilot, and our series opener, to create and illuminate opportunities that would deepen the characters' relationships as quickly as possible. 
Similarly, we had to put together cinematographers, production designers, assistant directors, property masters, and costume designers, hair/ makeup and a bevy of other crew. The hope is a tight knit, well oiled machine that could deliver attractive, entertaining stories within the budget and the appetite of the network, while making sure we put up a show that Dick and Rene felt proud of. 
There's also the task of articulating a unique style for each show. For Most Wanted we created a style that was emotionally taught, filled with the urgency of pursuit, that moved like gangbusters through a compelling story that you couldn't turn away from. It's pedal to the metal to catch the bad guy. This inherent propulsion is what takes the audience through 42 minutes of drama in a way that hopefully leaves them slightly short of breath but at the same time deeply emotionally invested. 
There's a lot at stake when you're doing a first-year show. You cross your fingers, you hope that people watch, and you hope they like it. 
Q: When working on a spinoff series, how do you balance taking inspiration from the original FBI and creating a new show? Or do you try to make the new series entirely different?
A: Dick said to me when I came on Law & Order as an EP/director, "We want evolution not revolution." There's a network aesthetic, and there is a pre-existing aesthetic relative to each Wolf series universe (ie. L&O, Chicago, FBI). They are all narratively strong and clean, moving through a story with a beginning, a middle, and an end. And while the shows may all feel familiar, you also want each one to be unique and specific, a world all its own for an audience to dive into. 
In our FBI universe, FBI: Most Wanted is a 10 o'clock show as opposed to a nine o'clock show like the original. In turn, the appetite of the audience is slightly tougher, edgier, and there is a willingness to move more quickly. So the style can appear a little dirtier and rougher around the edges without subverting the clarity of the storytelling. To achieve that, there's a little bit more handheld camerawork; the palette is a little darker. The subject matter is a bit more disturbing and the show as a whole can be a bit more emotionally disruptive. Also, our characters bring more of their own psychological baggage, which we hope allows the audience to invest deeply.  
I am a big fan of the original FBI series, having directed a few episodes in the past two years. My hope is that with Most Wanted we have broadened the scope, and given a new flavor to the high stakes world of the FBI.
Q: How did you initially get involved with Wolf Entertainment?
A: I had finished a movie called Pollock, and when I returned home from the Academy Awards, I got a phone call from Universal Studios. I had been recommended to someone as a producer. I was asked to do a pilot with Rene Balcer. It didn't get picked up, but Rene went on to create Law & Order: Criminal Intent with Dick Wolf and he asked me if I wanted to be a part of it. While doing the pilot with Rene, I realized that after all the years producing mostly feature films, and television films and mini series, where I essentially facilitated and enabled the visions of directors, television was more a producer's medium.
With a 13 episode of order of Criminal Intent, the sandbox was wide open for me to jump into. What became apparent  was that TV was a much more hands-on endeavor with many more creative at-bats, and I really enjoyed it. I did five years on Law & Order: Criminal Intent and then made a couple of movies, then came back and did three years on Law & Order, and then began directing more and more. I have thoroughly enjoyed my collaboration with the Wolf family for almost 20 years. There's a level of trust and a level of creative interchange that has continued to develop over the years.
Q: For people unfamiliar with production, can you explain the process from the point with which you receive a script to shooting? What does your job entail in those in between stages?
A: There are sort of three different versions of it. There's the EP (Executive Producer) as a non-writing showrunner, there's the EP/director, and then there is the. I've done all three. As the EP or the EP/director, your main function is to guarantee and protect the creative through line. Partner with the showrunner to help realize his or her vision, to be the front line of plausibility in terms of reading it from the characters' points of view and making sure that there's a reliability to their voices and logic to the stories. Also being vigilant about the budget and protecting the integrity of the story. 
Every director will have his or her style. If you look at the hundreds and hundreds of episodes of Law & Order, they're all Law & Order, but at a certain point, once you become conversant in people's visual styles and how they like to shoot, you can look at an episode and know who shot that episode. I always try to encourage directors to bring their unique style to the story and at the same time protect the integrity of the show. It's like being the conductor of an orchestra.
When you're directing, the one thing that you're truly responsible for is to make sure that the story is well told and has narrative urgency. You dissect every nuance so that it all makes sense and is engaging and enjoyable. When I'm directing, I'm just immersed in telling the story I've been assigned. I would say when I'm producing, I'm immersed in sharing our specific Most Wanted language and style with our visiting directors, to make sure that they are telling the best story with our toolbox. It's important that each episode finds a consistent tone, feeling, and atmosphere so that each show in a season fits our overall vision for the series. 
By the way, we are alway working on four stories at once. One is being prepped to shoot, one is shooting, one (or more than one) is being edited, and one is always coming down the pipeline to be the next episode to begin prep. As an EP, I am responsible for beginning the process with our writers and watching over it until it is finished with our editors and heads to air. Through all of this I am making sure that there is a consistent tone and character throughout the season. 
Q: How would you characterize the particular creative style you bring when directing? 
A: My episodes tend to move at a pace that feels highly adrenalized. Others have said they are heart thumping. They move quickly. At the same time, I try to find opportunities to change gears and find the humanity in our characters. I look for moments where we can pause and illuminate true emotion. I like the idea that there are gear shifts from action to human feeling and back and forth so that you're always on the edge of your seat. It's these gear changes that I think makes for the best drama. 
When you're guest directing, you are the person who's out there leading the troops, and you have an obligation to honor the culture and the DNA of the particular show – both behind the scenes and in front of the camera. Someone once said to me that it's like being the best substitute teacher you can be. You have to inspire everybody, keep them amused, engaged, and moving forward. 
Each episode I direct is always an enormous challenge, it's like looking up at the top of the mountain, and I say, "Well, I think I'm going to climb that." And then when I get about two thirds of the way up there, I go, "What the hell was I thinking?" and then I just keep going. It's quite a rush in itself! 
Q: How is it determined which episodes you direct?
A: It's kind of the luck of the draw. Generally I will do the first episode of a season and sometimes the finale. I did the FBI and FBI: Most Wanted crossover because there was a comfort level; I know both of the casts and crew well. The scripts pretty much come down the pike in the order in which Rene and his writers deliver them. Sometimes in creating the season's director roster, if there is a director that I have not worked with before, I'll make sure that I am not directing when they are prepping or shooting so that I can be more available for someone who is new to the show – and that might inform the schedule. 
Q: We've discussed the two FBI shows, having worked on all three Chicago shows, and multiple Law & Order series, what can you say about the personalities of those shows? 
A:  Having worked as a director on the three Chicago shows, I can say they are all unique. Chicago Fire is an FX (ie. visual effects, special effects) heavy show, and the work on the burn stage is fascinating and cutting edge. I find the medical stuff on Chicago Med fascinating. The inherently dramatic situations of  life and death and disease gives rise to a kind of writing that is really fun for me. It has a deep emotional component to it, which I love to explore with the actors. I learned some of my action chops having done several episodes of Chicago P.D., which is the most muscular of the three. The original Law & Order, when I was on it, was very performance driven; the writing was almost play-like. Law & Order: SVU has become the most character driven of the shows given the audience's long relationship with, and the evolution of Mariska Hargity's Olivia Benson – especially as I began directing for them in later seasons.  
Law & Order: Criminal Intent, at its best was about articulating moral dilemmas. As Dick always said, 'It's better when both sides are right'. The moral and intellectual arguments that took and take place on all the Law & Orders gave me a great crash course in scene study. 
Q: You work on shows with a passionate fan base and active social media community, does that ever inform your work and decisions you make?
A: It's almost hard for it not to, though I'm not a huge social media person. In the past few years, for a couple of SVU episodes I did, we would all get together — the writers, the cast, a couple of people in the crew, Mariska —  and sit in a bar and watch the show on a big screen television, and our team and the audience would be tweeting in real time. I have to say it was kind of fun.
I remember one episode I did where the teaser was particularly powerful. The Twitterverse went crazy, tweeting things like, 'we love this' or, 'what's going to happen?'. So this whole notion of people watching in real time and talking to each other in this commonality and community of experience is exciting. I'm not so sure that I do anything differently because of it, but I am aware that I can't slack because everybody's watching and talking to each other. So if someone says, 'This doctor–who cares?' or whatever, that may be a reflection of the fact that I am not telling the story well. I'm happy to say that it hasn't happened very often, but if somebody says, 'Oh, what's going to happen? I love it, I'm crying,' then I guess on some level it's equally as gratifying as good ratings. Yeah, it's pretty fun. It's what made me get into this to begin with… to communicate with people, make stories, and connect. So when it's happening, it's pretty cool.
Q: Have you ever worked with a storyline that at first felt too gruesome/ scary/ sad?
A: For the first six months I worked on Criminal Intent, I didn't sleep. Everything was so disturbing to me, but eventually you kind of get used to it. For Most Wanted, I decided the only way to navigate it was essentially to steer into it. If it's disturbing let's play that. It actually helps define our characters, if they respond authentically to those disturbing situations. It provides a thread of humanity that portraying the violence in a vacuum does not. 
Q: What is the best piece of advice you have ever received?
A: Listen. It's easy to pass on and it's one to keep practicing.