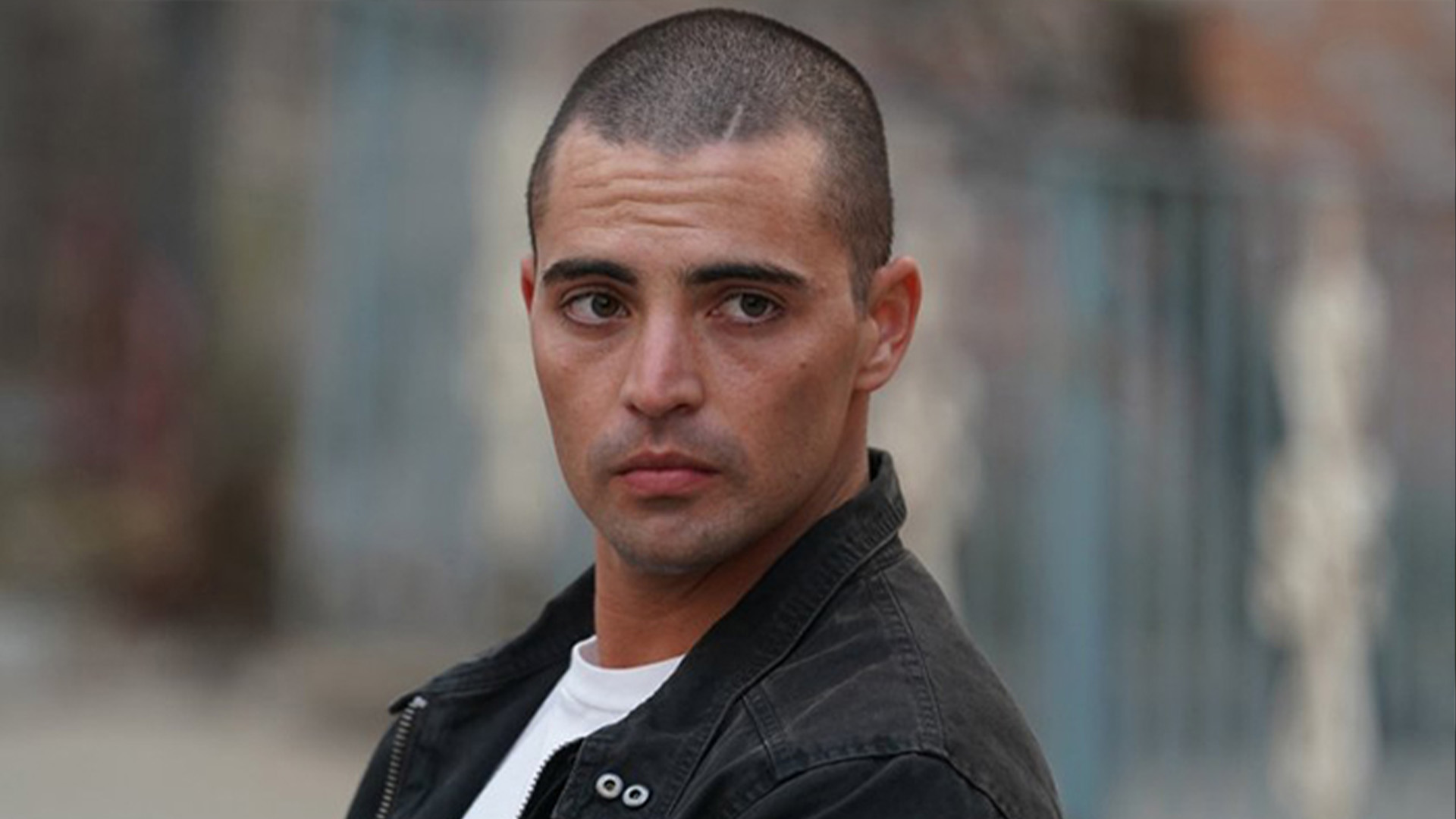 Spotlight: Benjamin Levy Aguilar
Chicago P.D. fans know and love Officer Dante Torres, a diligent member of the CPD Intelligence Unit with a quiet but rebellious nature that hides a troubling past. When the cameras stop rolling, Benjamin Levy Aguilar, a Guatemala-born, LA-based actor with a black belt in Krav Maga, is a fresh-faced actor with deep passion for his art. We spoke with Benjamin about how he landed not one but two roles on Chicago P.D., the valuable lessons he's learned from his castmates, and his best advice for aspiring actors.
Q: Tell us how you got your start with Wolf. You started off in Chicago P.D. as another character. How did you get your first guest starring role as Franco Chavaro, and how did that turn into your regular role as Officer Dante Torres?
A: At the time I booked that guest role as Franco, I was completely new to auditioning. It was my first pilot season, and I was lucky enough to land my first series regular role in another show. I had the pilot for that show under my belt when I auditioned for and booked the guest starring role on Chicago P.D. As Franco, I had some scenes with Jesse [Lee Soffer], Tracy [Spiridakos], and Jason [Beghe], and they were amazing. I was so green, but I could feel that they were all rooting for me to succeed during our short time together.
I worked on a couple of other shows, and then traveled back to Guatemala to work on a movie. Once I was there, I was asked to audition again for Chicago P.D. I was so busy, I just couldn't find the time to do the audition. But even so, they felt that I was a fit for this character — Officer Torres — so they sent me an offer for the part. Taking on this role was a great decision. Working with the cast and crew as a guest star had been such a beautiful experience, so that made the choice to take the role an easy one for me. Knowing that everyone was rooting for this character and his growth made me trust that this was the right choice, and helped me be confident that I would be fulfilled by playing this character. 
Growing up in Guatemala, I wasn't very aware of Wolf Entertainment shows. Now I understand why they're so exciting, because I get to live it. I get to run around the streets of Chicago and explore this character and give viewers that experience through my acting. I understand now why it's as big as it is, and why fans are so loyal to these shows.
Q: Do you identify with your character of Officer Torres on a personal level?
A: I was in love with this character from the start. He had a tough upbringing, just like I did. He often finds himself in gray areas, since he's familiar with so many different worlds, and I relate to that too. In spite of the circumstances of his life, he always chooses what's right, and I aim to do the same.
Q: What was it like to join the Chicago P.D. cast?
A: When I joined the cast as a regular character, everyone took me in right away. I'm the youngest guy on the show, and I came in with new and different energy, but they were all very accepting and supportive. I really haven't worked with a better cast and crew on any other show. That's the truth. It makes sense why they've been going for 10 seasons. I'm proud to say that I have personal relationships with everyone on set. I've truly made lifelong friends working on this show.
Q: What are some of the lessons you've learned from your fellow cast members?
A: Jason especially is a very giving, genuine, and generous co-star, and I consider him a mentor. When I first appeared on the show, he told me that I have something very special — I'm never going to forget that. He also told me that "it's all about being interested, not interesting." That's something he likes to tell people, and it's so true. He also taught me that the most important thing is to be present. It's very hard as an actor to do — even if we think we are present, there's still so many levels of resistance that we have to fight through to actually be in the moment. I think that's an ongoing process, and I think you can always be more present, with your attention and your energy. 
I've learned so much from Jesse as well. He has the innate ability of making any character he plays feel so grounded, authentic, and real. I've learned how to do that by watching him.
Q: You're a black belt in Krav Maga, and you have a strong meditation practice. Has practicing Krav Maga and meditation taught you anything about acting?
A: I think that I was learning to be an actor at a very young age without knowing it. I went through a lot of chaotic, emotional circumstances as a kid: Highs and lows that I would express in different ways. I believe acting is about opening up your heart and setting it up on the table for others to see and creating space and opportunity for people to feel emotions that maybe they're not ready to feel otherwise. That's a gift that we as actors can give our audiences. Krav Maga has helped me access those levels of emotion that I would never have thought possible and that I can bring to my acting. 
Meditation has truly helped me so much in my career. The practice is all about acceptance, and so is acting. The more I meditate, the more I'm able to accept the moment, in all areas of my life.
Q: What advice would you give an aspiring actor?
A: Be conscious of each and every moment. As an actor, those seemingly mundane moments of life are often what you're going to portray. With every experience you go through, try to be aware of the feelings. Say something makes you angry, or someone does something that you take personally. Why not try to be conscious of it, study it, and try to understand how it feels? One day, you might have to call on that knowledge for a role. I think you should always live life connecting it to your art. It's really all about the work — networking and connections are important, but it all comes down to the quality of your work. It's important to ask yourself: are you satisfied with what you're doing? Can you do it better? Can you dig deeper, and find more layers of truth in your art? If you focus on that, I guarantee you will go somewhere.
Watch Chicago P.D. on NBC Wednesdays at 10/9c and the next day on Peacock.