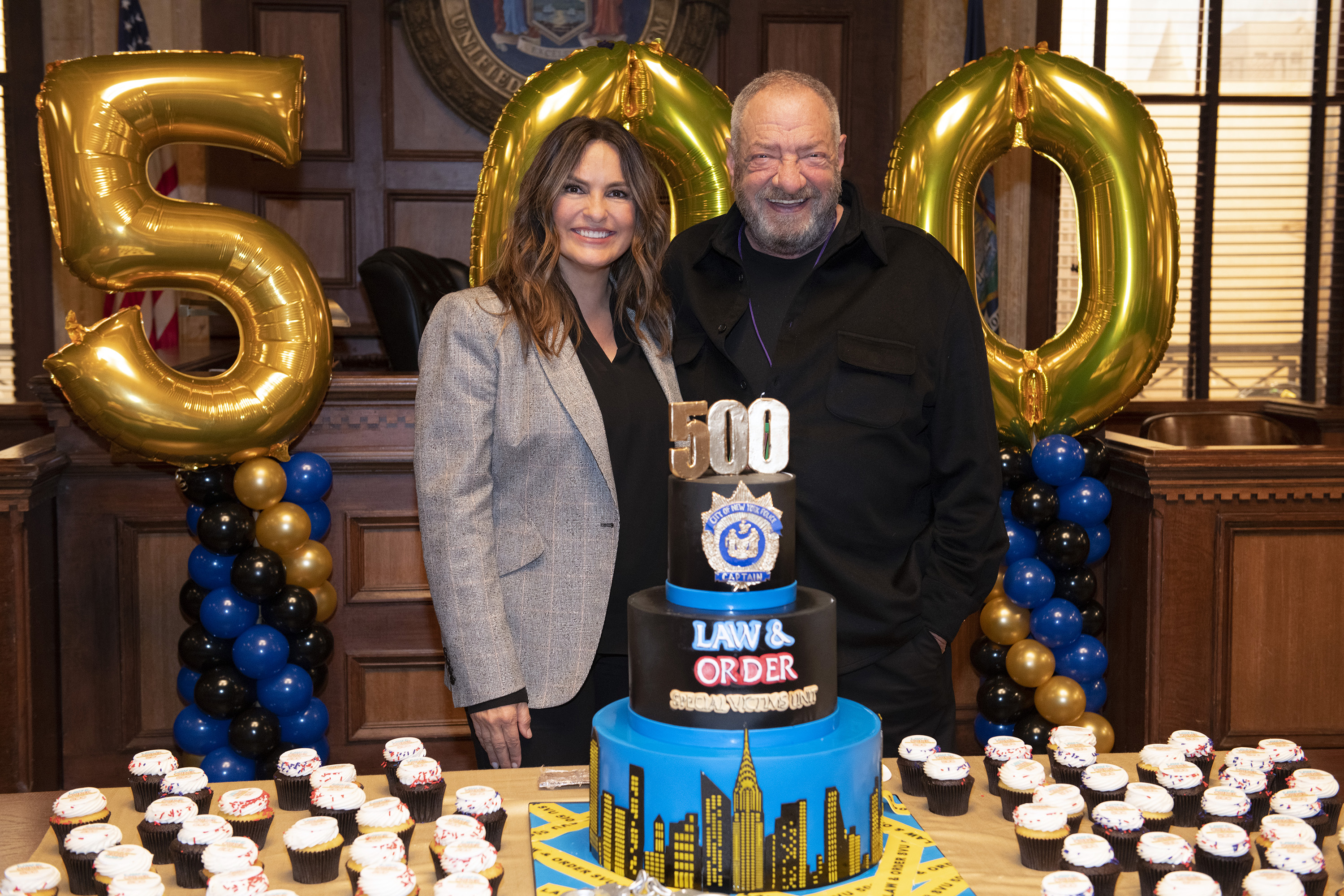 "Law & Order: Special Victims Unit" Reaches 500 Episodes
The title of this week's episode of Law & Order: SVU says it all: The Five Hundredth Episode. Yes, the longest-running primetime live-action series celebrates 500 episodes over 23 seasons since its premiere in 1990, making history as the first show of its genre to reach this milestone.
Mariska Hargitay, who has played Captain Olivia Benson for more than two decades, delivered an intimate speech to her fellow cast and crew, who were eager to celebrate the milestone with an epic cake. Adorned with a star on Hollywood's Walk Of Fame, an Emmy, Golden Globe, and countless award nominations, Hargitay's role is synonymous with Law & Order: Special Victims Unit– its "moral center."
As the years go by, Law & Order SVU's audience have only grown more loyal and more passionate. According to Variety, the current season's first episode "saw an increase of 83.84% more viewers during its two-hour premiere" than the previous season.
Dick Wolf credits the show's longevity to one thing: the writing.
"It's always the writing," he said to ET. "There are a lot of really great actors out there but they don't make up the words, and the words are what people are initially attracted to. And it's what keeps them around for long, long periods of time."
A trademark writing strategy is the series' revolving door of guest stars. For the anniversary episode, audiences will see Danny Pino revisit his character Nick Amaro. A series regular from seasons 13-16, Amaro now seeks the assistance of SVU to exonerate a convicted man.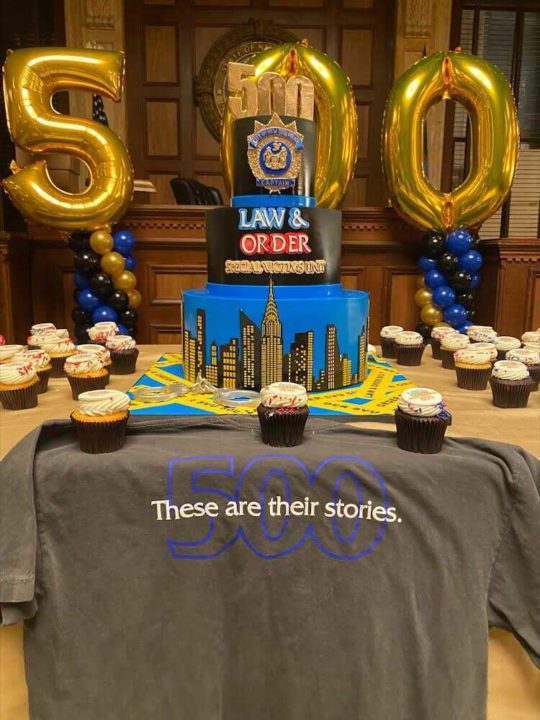 To celebrate the milestone, you can get a limited-edition SVU 500 keepsake shirt here.
The Five Hundredth Episode airs Thursday, October 21st at 9/8c on NBC.
"This is still the biggest canvas in the history of the world," Wolf said. "That's very satisfying."