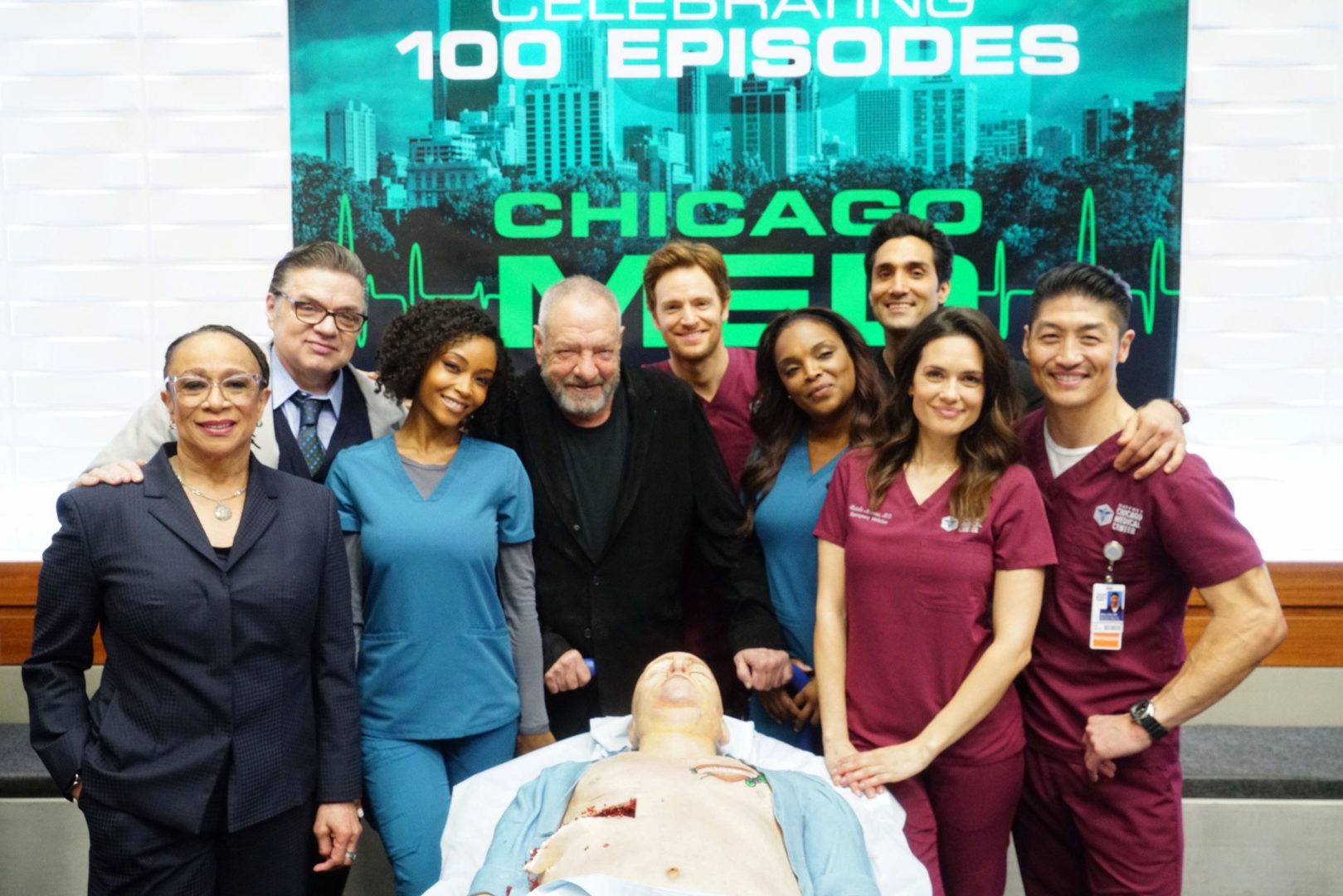 "Chicago Med" Celebrates 100 Episodes
This week's new Chicago Med, titled The Ghosts of the Past, marks the 100th episode of the One Chicago medical drama.
The cast and crew celebrated filming the 100th episode on January 28, with a cadaver cake on the Chicago set. Dina Cimarusti, the special effects makeup artist for the show, made the cake out of Rice Krispies Treats, red velvet cake, and buttercream frosting.
"I didn't want to offend anyone, so it's just a generic old man," Cimarusti told the Chicago Tribune. Though generic, the disguised cake was incredibly realistic and detailed. The unidentified man (or John Doe) had bushy eyebrows, sunspots on his face, a double chin, wrinkles on his neck, and nipples. He wore a blue button-down shirt with a collar, which was folded at the elbows and even had creases. He also had tattoos on his chest and arm — one being a red heart honoring the occasion.
The milestone episode will see Dr. Manning and Dr. Charles assist in a complicated case helping a 4-year old who they quickly learn is no stranger to the ED. Dr. Crockett and Dr. Choi tend to a police officer with a mysterious gunshot wound to the abdomen. Relationships are put to the test as secrets are revealed.
"This is an amazing start for the show," Dick Wolf said to the cast, crew, and production team just before slicing open the cake. He continued, "the aim here is to be on (TV) well into the next decade."
The episode will air on television Wednesday March 18th at 8/7c on NBC.