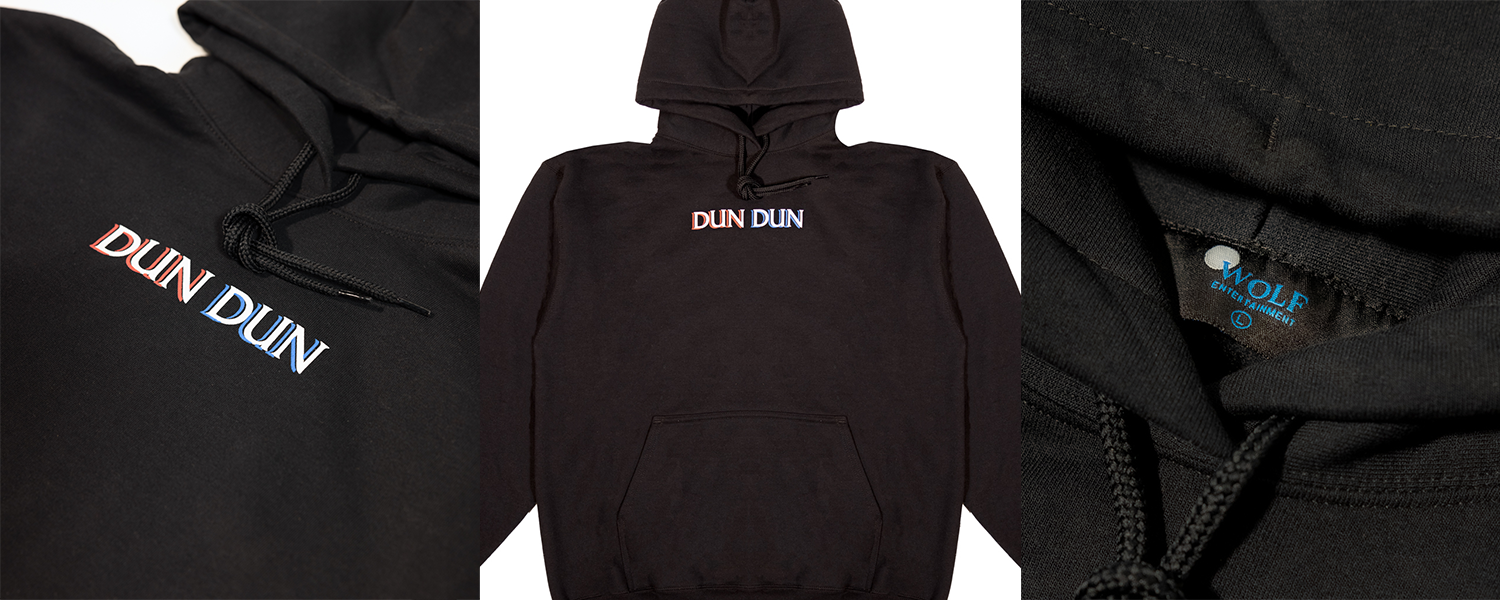 Wolf Relaunches Digital Shop
After selling out of our previous line, we relaunched our online store this week with our new limited run "Dun Dun" hoodie. We were overwhelmed by the demand, as fans quickly crashed the Wolf website upon its release, and the hoodie completely sold out within less than 24 hours.
Thank you to everyone who grabbed a Dun Dun hoodie so far. @WolfEnt fans, you all crashed the website when we launched it which is just crazy. We've sold through most of our inventory already but there's still a few left for those who want. I'm wearing mine right now ????

— Elliot Wolf (@ElliotWolf) September 16, 2021
We're excited to say that over the next few months we will have additional great products to release. Our focus is on creating high quality and comfortable clothing that will stand the test of the time. Our products aim to be your favorite item in your closet. Your new go-to hoodie or T-shirt, your favorite hat, or your most comfortable sweatpants. Although we want everyone to have the merchandise accessible to them, it is this focus on quality that limits the amount of items and quantity we can create. We want to make sure each piece that you buy from us is just right.
For those who were trying to buy the hoodie but missed out, it's worth noting that members of our text message community received early access to purchase before it was released publicly. This will always be the case going forward, so if you want first dibs on new products, be sure to join our text community by texting us at 212-380-1203.