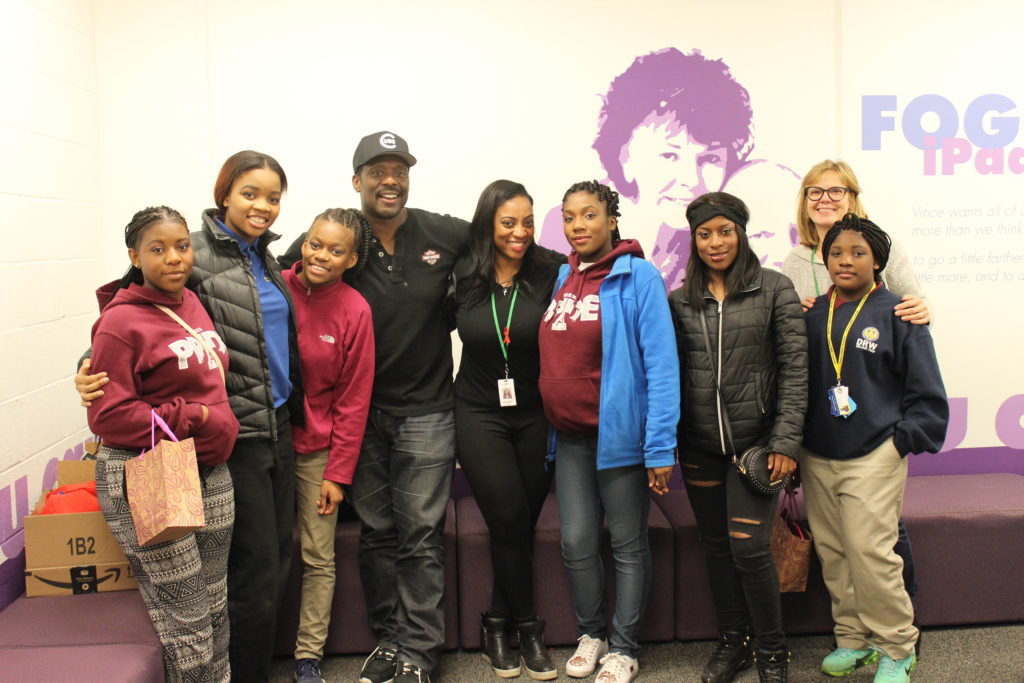 Eamonn Walker Launches One Chicago: Inspire Youth Program to Inspire Kids in Community
One person's determination can really make all the difference, and Chicago Fire's Eamonn Walker is proof of this.
To set the scene, Firehouse 51 may not have the magnetic Wallace Boden if it weren't for the one-on-one encouragement Eamonn received from a school teacher at nine years-old. It was London in the 1970's and Eamonn was a sharp kid, but a teacher, Mr. Thorn, saw him heading down a bad path. To keep him off the streets and out of trouble, Mr. Thorn engaged Eamonn in the centuries old game of strategy and skill, chess.
"He taught me how to play chess, but the game was a byproduct," Eamonn told us. "I was having a conversation with an adult who was smart enough to be able to prod and pull bits of information out of me to help me think about myself in the future, and my capabilities and what I needed to do to be able to get from one point to the next point." Mr. Thorn eventually spoke with Eamonn's mother, which led to Eamonn focusing more on his schoolwork and enrolling in dance and theatre programs.
Fast forward to one day in 2017 when Eamonn was sitting in hair and makeup on the Chicago Fire set at CineSpace Studios. The local news playing on the television covered a gang-related murder of an innocent nine year-old boy on the south side of Chicago. Eamonn was already aware of the violence and crime that plagued the city, but the tragedy of this particular event shocked his system.
"I immediately turned to my friend and barber Sunni (Ali Powell), who has his ear to the ground and the pulse of the city in his scissors, and I started asking questions about how this could possibly happen." Days later, Eamonn accompanied Sunni to local community meetings. "The conversation by local community leaders who were searching for answers formed this fledgling idea of how we privileged few who film in the city and at CineSpace Studios could combat the harsh realities of growing up in Chicago and make a difference in a child's life."
Eamonn, who originally planned to become a social worker and studied the subject in college, felt driven to provide these children with what Mr. Thorn had given to him: time, attention, consistency, and reliability. He wanted to fuse his own experience as a latchkey kid with the resources of talent, skills, and opportunities that he was surrounded by at CineSpace Studios. Thus came One Chicago: Inspire Youth.
"I went to all of the crew and the cast of all three shows and said, who feels like me? And what would you be willing to do?" That's how the concept of a show and tell came about. "I wanted to build a lasting youth program aimed at introducing and demystifying all the jobs and careers within our industry. What it takes to create, how many different jobs there are, and how many people are involved to make our TV shows. This will let these young people know that they can pick from any field that interests them for a possible career in the film Industry."
To activate the program, Eamonn wrote a manifesto capturing his ideas, and then he joined forces with two pre-existing local nonprofits, By the Hand and Sky Art, which engage kids aged 12-18 years-old in after-school programs focused on academic advancement and arts education. He then worked out logistics with Dick Wolf and NBC to facilitate open windows of time for the cast and crew members of One Chicago to participate in off-site show and tells.
For three years, One Chicago: Inspire Youth has been presenting show and tells twice a week for an hour each. They have had a wide range of speakers, from the greens master who sets up all the trees on a set to Eamonn's Fire costars David Eigenberg and Kara Killmer.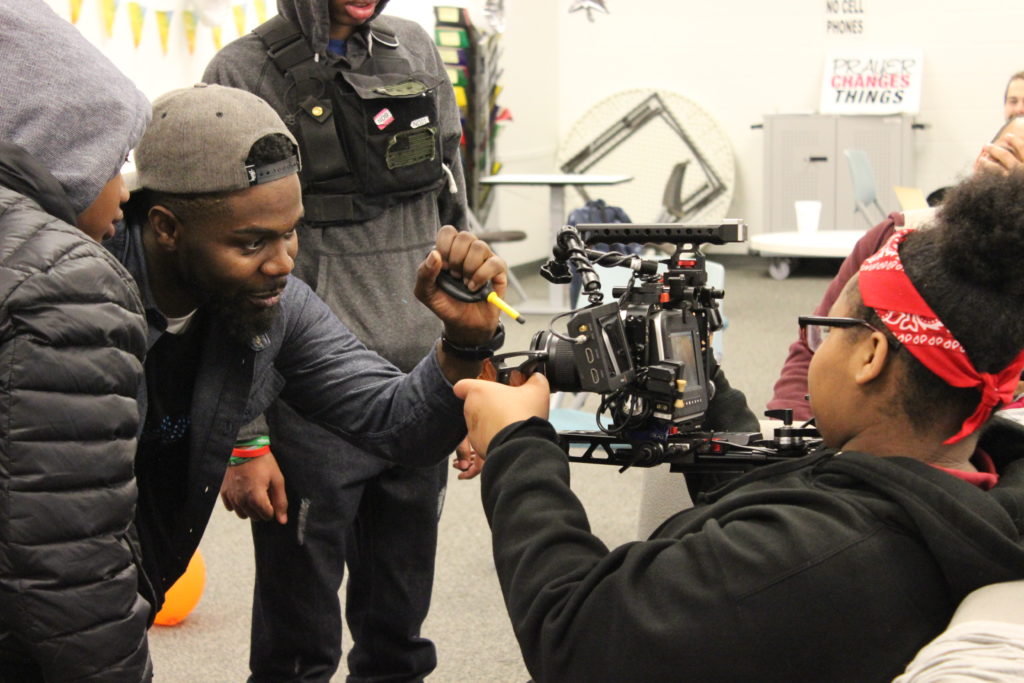 "Our cast and crew have the ability to educate and stimulate young minds with concepts, theories, and practical knowledge. Our work and artistry can be an incubator by which we affect changing a young person's way of thinking by igniting a spark within their minds that says, All Is Possible! and Yes I Can!"
While exposure to the jobs and opportunities involved in making television are the topics at the front and center of the show and tells, Eamonn reiterated that, as Mr. Thorn did so many years ago, these conversations are simply thematic vehicles to educate these kids.
"We address and abate the inferiority complex that comes from the circumstances of being from a challenged neighborhood. But by showing up and forming relationships, we show that this world is available and open. They can focus on this instead of the other opportunities on the street corner. This is about touching young lives and helping them to see past what they can't see themselves. The words of yes you can are really, really important."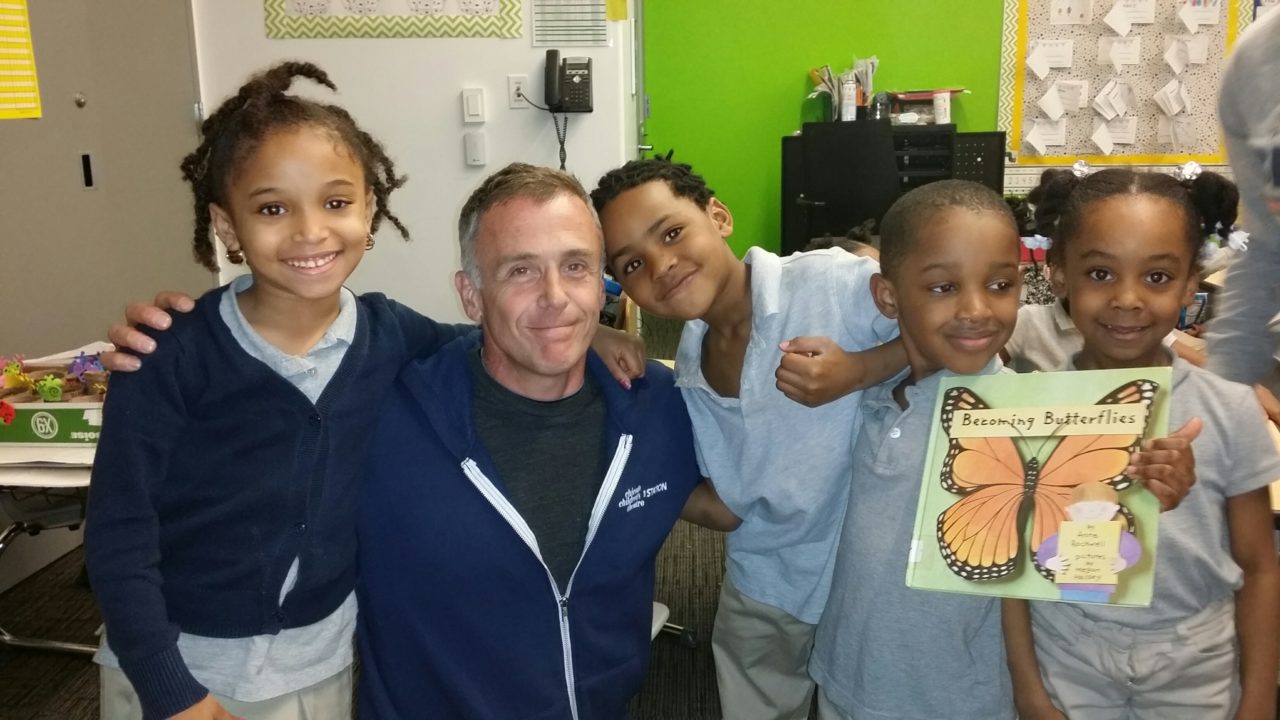 As remote learning will take the place of traditional on campus schooling this year, One Chicago: Inspire Youth will continue show and tells over Zoom. Eamonn interprets the wider accessibility of a virtual program as a silver lining amidst all the hardships created by the pandemic. Shifting the program creates new obstacles, but ultimately Eamonn gives himself the same advice he shares with the young people he mentors: yes you can.