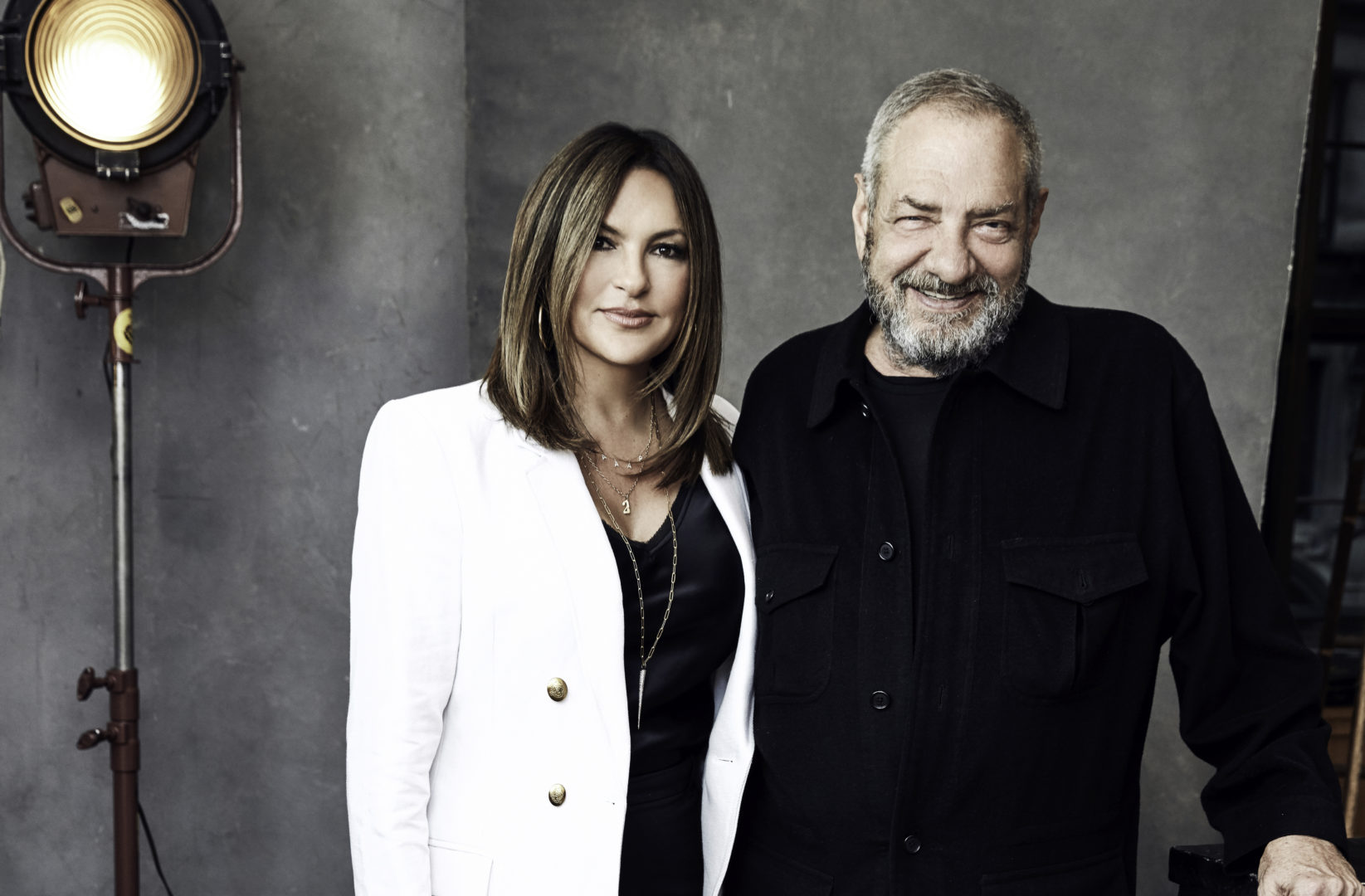 Dick Wolf and Mariska Hargitay Look Back on 21 Seasons of "Law & Order: SVU"
With now more than two decades worth of plotlines and gut-wrenching moments on screen, SVU has seen its fair share of shifts throughout the years, but one thing has remained the same: the continued devotion to bring powerful and compelling stories to fans.
Reaching the record breaking milestone of Season 21 is the result of a collective of creative forces, but it's hard to deny that the show wouldn't be what it is today without Dick and Mariska.
The duo sat down with USA Today last month, taking a moment to pause and reflect on all that's happened since that first log line.
"You have to take stock of these 21 years and the origins of it and how it happened and (Wolf's) vision," Hargitay said. "And sometimes, for me, it feels like his vision is so awe-inspiring, it's hard to download how one person could not think of one show, but all these shows. And then after 20 years end, he's like 'Don't worry about it, I'll do it again.'"
For Dick, reaching a landmark 21 seasons wasn't always a reality he believed.
"It's been an amazing climb back from the utter frustration of having 'Law & Order' canceled after 20, and that was one of the worst days of my entire 37-year career," Wolf said. "Ice-T was actually the first one to say, 'Ah, we'll beat it' … I started to believe, like, four years ago that it could actually happen, and now it has. And hopefully the next landmark could be 25."
Hargitay has guided the show since day one as the SVU's seminal heroine Olivia Benson. In a television show that oftentimes reflects the darker sides of humanity, Benson's unmatched compassion and empathy towards each victim's struggles enlivens an inherent sense of humanity throughout the entire series—it's a throughline that carries over to the cast.
"Because of the subject matter, we all feel such a profound responsibility to do it right, and to do it with empathy and love and authenticity."
For Hargitay, telling these stories is more than a job, it's a duty.
"These stories are not new. This has been going on since the beginning of time. But it's getting the attention it deserves now, and it took a while," Hargitay said. "That's why I'm so grateful for the #MeToo movement and Time's Up because now our voices are in chorus together, and they're just stronger together and louder together, and now the culture is changing because everyone is aware of it."
If "SVU" has taught us one thing, it's that television has the ability to not only depict our current realities, but it also has the power to spark conversations and shift paradigms in a manner that incites positive change.
"We could never know what this would turn into, but Dick knew that we had to tell these stories and to write a show that has literally, in a concrete way, changed our culture," Hargitay said.
"Law & Order: SVU" airs Thursdays at 10 p.m. ET on NBC.