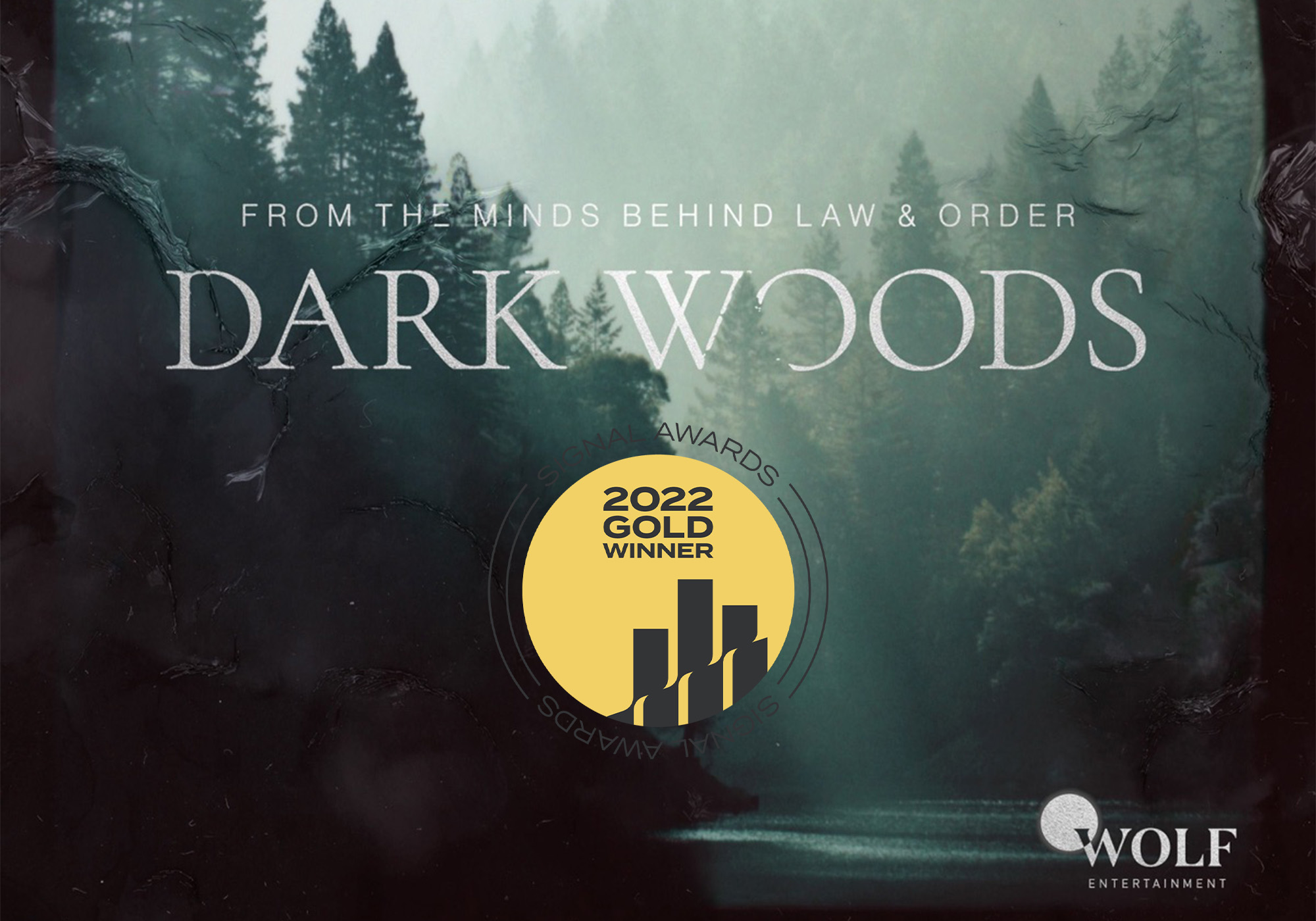 "Dark Woods" Wins Inaugural Signal Award
Dark Woods has been honored by the International Academy of Digital Arts & Sciences in its first annual Signal Awards for excellence in podcasting. Alongside winning a Gold Signal Award in the category of Drama Shows, it also earned a Listener's Choice designation. 
In its inaugural year, the Signal Awards set out to honor and celebrate the people and productions that shape the podcasting industry and elevate podcasting into an artform. With nearly 1700 entries received in its first year, The Signal Awards is already one of the largest honors for Podcasts in the world. Winners were selected by the Signal Academy and Podcast listeners globally. Over 135,000 podcast fans cast their votes during the public voting stage.
Dark Woods is a fictional scripted audio series starring Corey Stoll (House of Cards, Ant-Man), Monica Raymund (Chicago Fire), and Reid Scott (Veep). When the body of a young volunteer is discovered in the middle of the California redwoods, two estranged ex-spouses, game warden Mark Ellis (Stoll) and city councilwoman (Raymund), must put their differences aside to learn the terrifying truth about what is happening in their state park. The series is Executive Produced by Elliot Wolf, directed by Takashi Doscher, and written by David Pergolini. 
Congratulations to our Dark Woods team on the win! Click here to listen to the series.